Design Research Seminar No.5
Seminar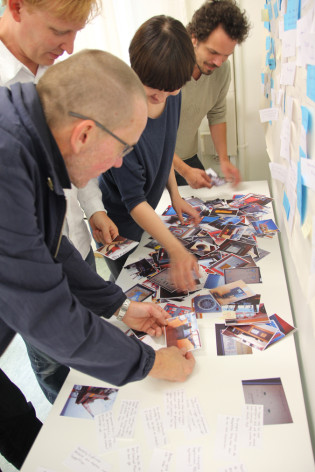 Time

12 November, 2012
Our Design Research Seminars aim to enrich and assist research processes within the Centre. The Seminars will be held every second Monday during the autumn semester with a variety of themes, conceptual and methodological.
The topic of the seminar was how to do Research by Design in practice. The purpose was to share experiences in Research by Design and discuss how this research strategy can be applied in different projects. The purpose was not to identify one correct way of doing Research by Design, but rather to shed light on how it can be carried out from different viewpoints based on the ongoing work at the Centre for Design Research.
Birger Sevaldson (2010) defines Research by Design as a "special research mode where the explorative, generative and innovative aspects of design are engaged and aligned in a systematic research inquiry". With this definition as a starting point, we discussed how we go about it doing Research by Design in practice. What role do the design work play in the different research projects? How do we go about capturing and documenting the important aspects of the design process? What purpose does the designed artifact play in our research? Discussing these and other questions enabled us to learn more about how our colleagues apply Research by Design. The discussions will continue at future events at the Centre for Design Research. The first chance will be at the Scholarly publishing and design-seminar on 14 November 2012.
Post by Sigrun Lurås