Doctoral Thesis Defense: Sigrun Lurås
Doctoral defense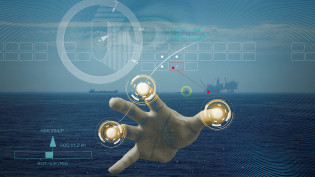 Time

22 January, 2016,

10:00 – 16:00

Location

AHO
Sigrun Lurås is set to defend her PhD thesis "Systemic design in complex contexts. An enquiry through designing a ship's bridge" at AHO on Friday 22nd of January.
The Doctoral Thesis Defence will take place at at AHO on Friday 22nd of January.
Trial lecture 10.00: "The Design of Research and the Research of Design: Research by Design in the Ulstein Bridge Concept Project"
Disputation 12.00
PhD thesis
This thesis addresses designing for the complex, high-risk domain of the offshore ship industry. Positioned within the evolving fields of systemic design and marine design, the thesis provides an in-depth understanding of the challenges of designing for this domain and discusses how systemic approaches can be of help in offshore-specific design projects.
The research presented is based on substantial practical design work that was conducted within the Ulstein Bridge Concept project, which designed the award-winning ship's bridge concept Ulstein Bridge Vision™, as well as an interview study with eight experienced designers who work for the Norwegian offshore and maritime industries.
The thesis confirms that designing for the offshore ship industry is complex and challenging on many fronts, and introduces a systemic model of the design situation that supports designers' sensemaking efforts in such projects. The thesis provides practical and theoretical contributions to design in complex contexts, as well as the emerging fields of systemic design and marine design.
Candidate
Sigrun Lurås (1978) is an interaction designer with more than ten years of experience in diverse industries and domains. She is especially interested in the designing of critical systems for complex contexts, and how designers can best cope within such design situations in order to develop designs that balance different (and sometimes contradictory) needs and requirements. Lurås earned a master's degree in Industrial Design Engineering from the Norwegian University of Science and Technology (NTNU) in 2005.
Supervisors
Professor Birger Sevaldson, main supervisor. Professor Margareta Lützhöft and Associate Professor Kjetil Nordby, co-supervisors.
Adjudication Committee
Professor Peter Lloyd, First Opponent
Professor Wolfgang Jonas, Second Opponent
Associate Professor Alma Culén, Third Member and Coordinator