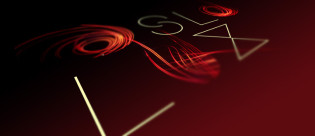 Time

7 February, 2013,

0900 – 1800

Location

AHO - Store Auditorium and Galleri, and other venues
Oslo LUX 2013 will feature a range of national and international artists, designers and architects: lighting designers, interaction designers, interactive architects, media artists, installation artists and creative technologists from around the world will be presenting and analysing the latest trends and discoveries in this rapidly developing field.
The full line-up will be announced shortly, but this year's presenters include Cinimod Studio's Dominic Harris, Evan Roth, Semiconductor, Ruairi Glynn, Squidsoup, and Cristobal Mendoza + Annica Cuppatelli.
http://oslolux.no
www.facebook.com/OsloLux
LUX is a series of conferences and associated exhibitions that probe the boundaries of light, space and interaction. The events explore recent developments in art, design and architecture in this fascinating and evolving area.
The first Oslo LUX took place in January 2011, and consisted of 10 speakers working with light, space and technology. About half of the speakers also presented work in an associated exhibition that took place at the Oslo School of Architecture and Design. The format was then replicated in Wellington, New Zealand as WGTN LUX. Online details of the events at http://oslolux.no and http://lux.org.nz
Past events have been hugely enjoyable, informative and provocative, and so we are planning a slightly larger event this time – though still aiming to retain the intimacy of the original. Norway in February is cold but beautiful – we can promise a friendly and intimate atmosphere, and a memorable occasion.
More details at http://oslolux.no and www.facebook.com/OsloLux to get updates to the lineup of speakers and exhibited artworks as more information becomes available.
Tickets are available now. Note that at the last Oslo Lux tickets were sold out well in advance of the event, so book soon to avoid disappointment!
#OsloLux