Relating Systems Thinking & Design 2013 Symposium
Conference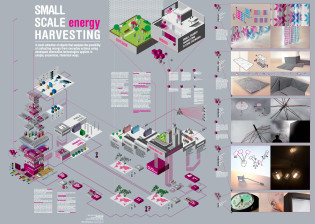 Time

9 October, 2013

Location

AHO
Relating Systems Thinking and Design is a free and open symposium over three days (09/10/2013- 11/10/2013) with a preceding full day with diverse workshops and a subsequent special issue in FORMakademisk. The symposium is open to accepted presentations and to invited and guest participants.
The emerging renaissance of systems thinking in design responds to the increasing complexity in all challenges faced by designers and transdisciplinary innovators. Our worlds have become too complex for linear and goal-driven management, resulting in hopelessly complicated social, economic, and political systems. The global demand for sustainability, democratic economies, and the emerging social arrangements for better education, employment, and development have become too complex for conventional thinking.
In re-examining the relationship of systems thinking to design we believe it possible for systems thinking and design praxis to develop the foundations for new, interrelated practices. This synergistic relationship will launch a new generation of systems-oriented thinkers empowered with the creativity and perspectives of design thinking. As educators and researchers, we also seek better theoretical foundations and rigor in design thinking.
The symposium is organized and hosted by the Institute of Design, Oslo School of Architecture and Design.
The symposium is free of charge. It is financed by AHO, Systems Oriented Design Studio and the Center for Design Research.
See http://systemic-design.net for more information and program.