Dialogue on Design, Exhibition and Research Impact
Seminar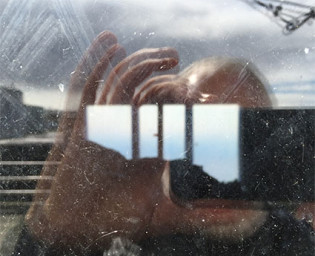 Time

23 January, 2017,

1400 – 1500

Location

Group Room 4, AHO
The Centre for Design Research welcomes you to our first research seminar for the new semester to be given by Prof. Sandra Kemp from the Victoria and Albert Museum (V&A) in London, UK.
TOPIC: Dialogue on Design, Exhibition and Research Impact
GUEST: Prof. Sandra Kemp from the Victoria and Albert Museum (V&A)
MODERATOR: Prof Andrew Morrison
This session will take the form of an open dialogue concerning design practice, research and curating exhibitions with orientation to their roles in excellence and impact in research evaluation. Hosted by the CDR, this seminar is part of the AHO Research Review project.
AHO staff and students are welcome to attend this open event at the CDR.
Prof Kemp has a long history in working with design at the V&A. She describes her interests as follows:
As a writer and curator, my research is located within futures studies in relation to visual and material cultures.  My current work is on the historical role of museums in the imagination of the future and how changing ideas and movements are expressed through the history of collections. My research includes both the historical dynamics behind the construction of futures knowledge, and the current methods of futures construction in a range of institutions.
Sandra's recent work includes a Keynote address on design at the Ist International Conference on Anticipation (2015) where she impressively made one of few high level connections between Futures Studies and Design. Sandra is on the organising committee for the 2nd International Conference on Anticipation 2017 (ICANT2), long with a transdisciplinary team that includes Prof Andrew Morrison from CDR at AHO.