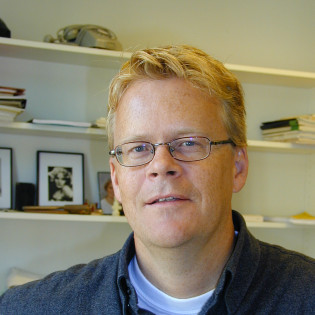 Harald Skulberg
Researcher
Email
Biography
Harald Skulberg, born 1963, educated as an industrial designer in 1989 at The institute of Design, at The Oslo School of Architecture and Design, formerly known as Industridesigner -utdanningen i Oslo.
Practiced as a professional industrial design consultant for Norwegian manufacturers since 1989, running a private design company – Partner Industridesign – until 1999, working in the fields of medical and technical equipment, leisure and industrial Applications, medical, first aid electronic equipment, mechatronics, home appliances, transportation, leisure, tools, and technical equipment. Procedural competence built within the fields of product design development, ideation, conceptualisation, 3D model making, prototyping, CAD and design management.
Since 1999 employed as Associate Professor at Institute of Design, at The Oslo School of Architecture and Design AHO. Responsible for 1rst year foundation courses in product design, teaching on master level, tutoring diploma candidates. Published research papers within the fields of design methodology, design processes, prototyping tools, product design education and design focused innovation.
Projects: