Report
Complex Systems: Breakthrough Innovations through People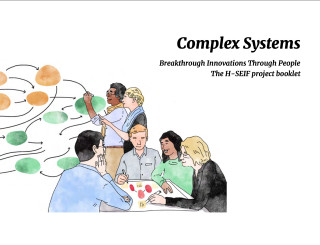 The H-SEIF project 'Technology with Empathy' was a three-year (2017-2020) research collaboration project between industry and academia funded by Oslofjordfondet and in- kind by partners. This book is written to inspire systems engineering practitioners and create curiosity about new ways of working to take the step towards significant innovations.
Read the booklet online here and download it here.
Dudani, P. (Ed.)., (2020).
Complex Systems: Breakthrough Innovations through People
. (Publication series from University of South-Eastern Norway, no. 50): University of South-Eastern Norway Available:
https://hdl.handle.net/11250/2688721