2-Sustaynia presented at SHE 2013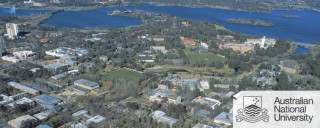 February 8th was the underpinning rationales for 2-sustaynia presented in Canberra at SHE 2013 (http://societyforhumanecology.org/she-xix-2013-canberra-australia/). The presentation was followed by discussions and an invitation to produce a paper to the new online journal Fusion.
The abstract for the presentation was:
Designing for Creative Public Discourses 
– a critique of methodologies used to address climate change –
Today we are able to witness a scary and seemingly self-imposed tragedy. The 'driver' of the drama, Climate Change, might present completely new kinds of plausible events at a magnitude that distinguish it from anything humanity met before. Based on the designerly question 'What if' we ask both ourselves and our students:
– What kind of implications could it have for design and the role we designers choose to play in this fateful drama?
– What are then the main challenges and how to address these from a design perspective?
– What do design students need to relearn or even unlearn in order to be able to face these kinds of challenges?
The paper identifies two "detachments" that contest the most common approach in contemporary design i.e. the sole primacy of the local community. It is; (i) a spatial detachment, meaning that climate changes typically emerge far from where it's caused and (ii) a time detachment, meaning that the time it take to get feedback on what we do today might be decades. By drawing experiences from a master course in design titled Shaping Futures and an educational research project the paper suggest a foresight approach that create "Discursive elements" that are able to open up the solution space in the public discourse.