Cumulus 2017 – Letters to the Future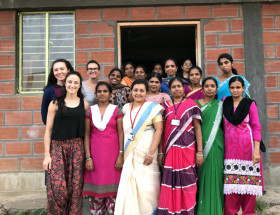 Rachel Troye as executive board member of the Cumulus organisation took part in the Cumulus 2017 – Letters to the Future conference.

Cumulus is the only global association representing art, design and media education in the world. It was founded in 1990 and has today 260 prominent university members from 56 countries. Cumulus shares knowledge with excellent partners and is endorsed by UNESCO.

Cumulus 2017 – Letters to the Future
Anxiety, emergency and fear seem to be the driving forces of our time. Perhaps the changes around us are too rapid; the issues that envelope us are too vitiated to permit contemplation. To endow the passing moment with vividness and delight seems impossible.
How do we as artists and designers address these issues? How do we absorb the present, foresee the future, force the navigation, order the sequence, replace the predictable and drive the imagination?