Exhibiting 3D printed artifacts at AHO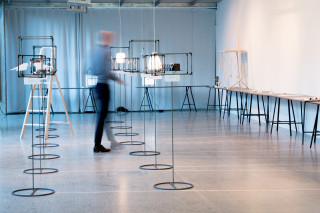 Between 6 – 11th November the exhibition 3DX14 – 14 Approaches to materialising form through 3D printing was held in Galleriet at AHO. It was presented by the elective course 'Informed decision-making for 3D printing' . The course was run in the fall of 2015, aiming to inform and give the participants in-depth insight into working with Additive Manufacturing (AM) processes. It seeked to give design- and architecture master-students at The Oslo School of Architecture and Design, AHO, a basis of theoretical and practical knowledge into working with available 3D printing technologies.
A series of field-trips were taken, and specific assignments were run throughout the semester, running up to a one-week workshop. The collective body of work was to be presented in the form of an exhibition.
The overarching goal of the course was two-fold. The students were to contextualise new knowledge and approaches to the technology, and present it in a way which would inspire further investigation by others, through the exhibition titled '3DX14 – 14 Approaches to materialising form through 3D printing'.

The semester overview
Throughout the semester the course participants were exposed to the use of AM technologies in a contextual as well as a practical setting. A series of field trips were taken to various architectural- and design offices, such as Snøhetta architectural office and EGGS design in Oslo. Both are companies that actively use additive as well as subtractive (CNC milling, routers etc) manufacturing in their design processes.
In order to familiarise themselves with the new production techniques and digital tools, individual assignments were also regularly submitted through the course. This forced each student to get to know the particularities of the available AM technologies (tolerances, material capabilities, speed of production), which would later come in handy during the intensive one-week workshop.
Leading up to the elective week
The semester course rounded off with a week-long individual project, with an overall goal of presenting the work as an exihibition in the Gallery at AHO. In the two weeks preceding the week, the participants were formed into groups, and given the brief to create concepts for how a possible exhibition could be realised. A rough concept was decided upon, providing a basic framework for each student to then take into account when forming their individual projects.
The brief
The brief that was given to the course participants was formulated as follows:
Why
We are 14 individuals/designers/architects/creatives that present our take on this 'new' way of manufacturing/materialising/manipulating physical objects.
How
each student has a exhibition space which is essentially a rectangular wireframe (3-dimensional picture frame). It acts as a 'bounding-box' for each AM production technique (Ultimaker FFF, nylon SLS and 3DP gypsum), which relates to what size we are able to make here at AHO.
Each individual project originates from an existing, physical form/object/artefact.
The project can either be a redesign, a repair or a re-evaluation of the original item.
You can decide what purpose and qualities the artefact should have, whether it be functional, visual, symbolic etc.
What
Primary: We are performing design and presenting it in a way that people can relate to, seen from our own personal perspective.
Secondary: By doing so, we are informing people about what some of the possibilities of 3D printing are. 
On the last ordinary course day leading up to the workshop week, each student was given the task to present to each other their tentative concepts for further investigation.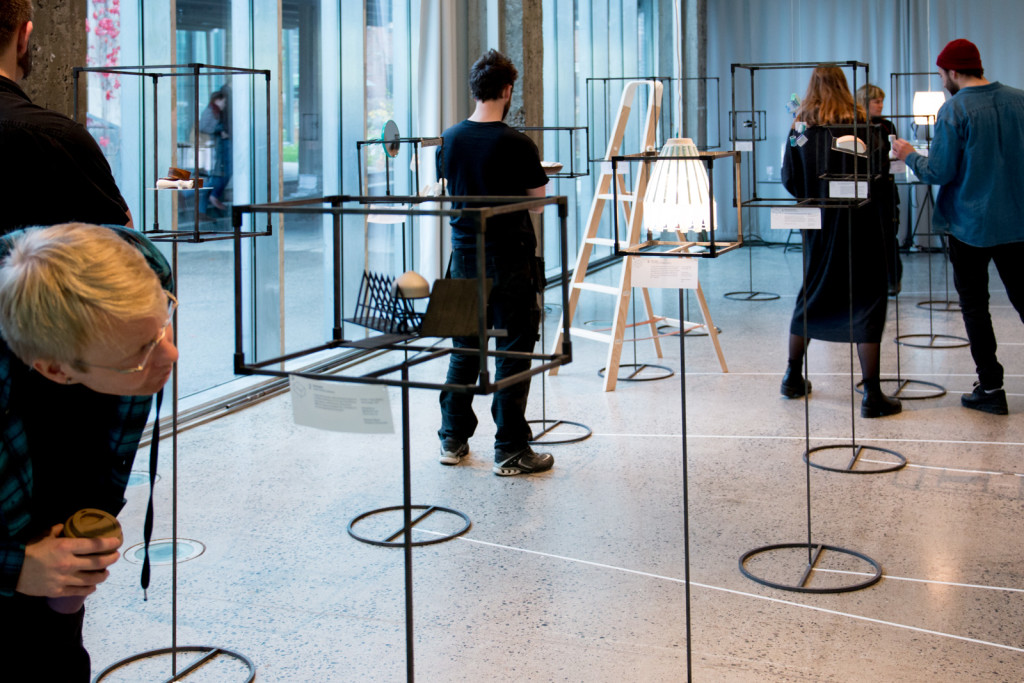 The elective course workshop week
With the gallery space as an empty canvas, the participants quickly made use of it as the temporary working space. Soon the room was filled with tables, chairs, sheets of papers, and the steady humming of six Ultimaker desktop printers in the rear of the room.
While continuing to work with their individual tasks, the participants were also divided into four groups, each with specific responsibilities. A PR group were in charge of social media, and in spreading the knowledge of the exhibition. A gallery layout group were in change of creating peripheral material, such as posters, plaques and exhibiting pedestals. Another group was in charge of maintaining the Ultimaker desktop 3D printers, while a last group assisted with miscellaneous tasks.
As the exibition was set to open at midday 12.00 on the Friday, a rigorous schedule had to be followed. This included a daily summary of completed tasks, as well as challenges each participant might face at a later stage.
In addition to having access to 6 Ultimaker desktop 3D printers, industrial SLS and 3DP gypsum 3D printers were run every evening, providing necessary capacity for delivering 3D printed objects to the participants. This was also of importance for those who chose to narrow down their investigation into one specific technology, such as 3DP gymsum printing.
Minutes before the gallery opening, sketches, paper prototypes and short stubs of PLA plastic filament were hurriedly swept up from the floor. The exhibition pedestals, in 3 different sized, each symbolising the outer bounding box of the chosen AM production technique, were carefully aligned, providing a clear and transparent frame around each individual project.
The exhibition was introduced by the course responsible, William Kempton, before students, staff and visitors filled the exhibition space with curious looks.
The value of iterations
The 3D printer is a tool for materialising physical form. The various technologies are able to create the physical artifacts at different speeds. While the overall speed of the desktop Ultimaker printer is slower than that of an industrial 3D printer, it is able to create a single item at quicker intervals. This makes it a powerful tool in the design process, where simple ideas can be tried out in hours rather than days. The AM inclusive design process appreciates a high amount of interations, as the 3D printer relieves the designer in creating the actual artifacts.
The participants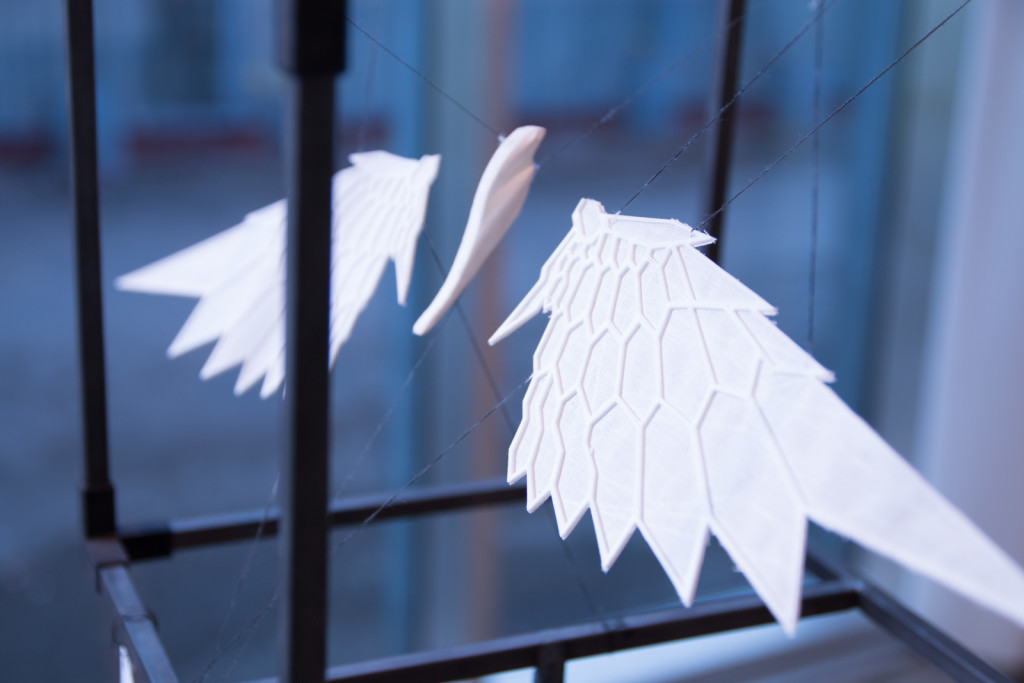 Katja Surina – 3D printing on textiles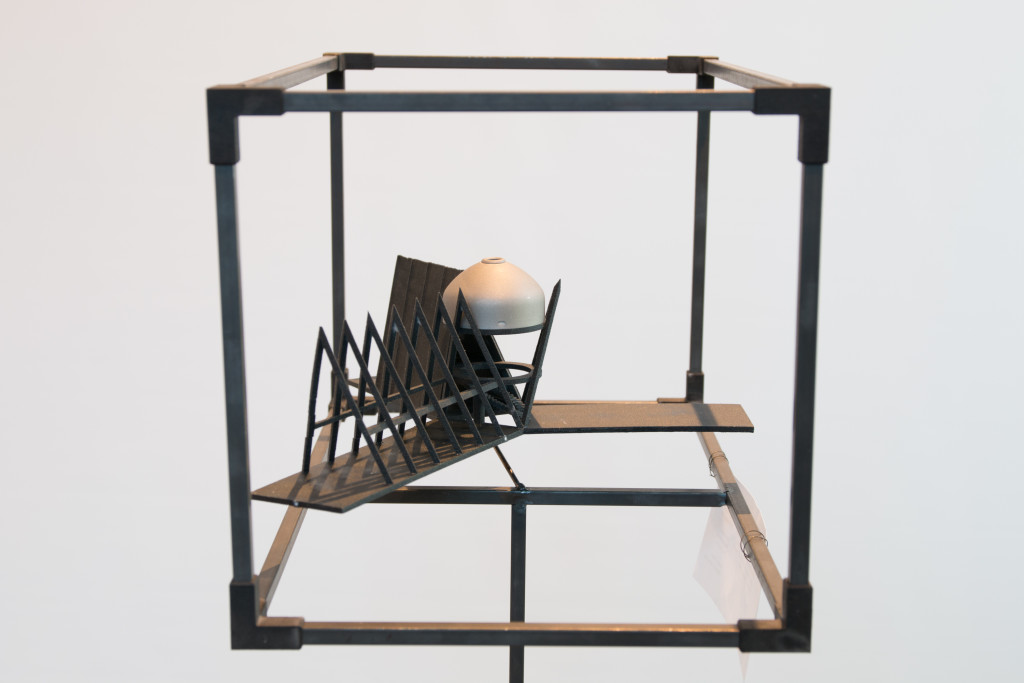 Anders Sølvberg – Fishing rod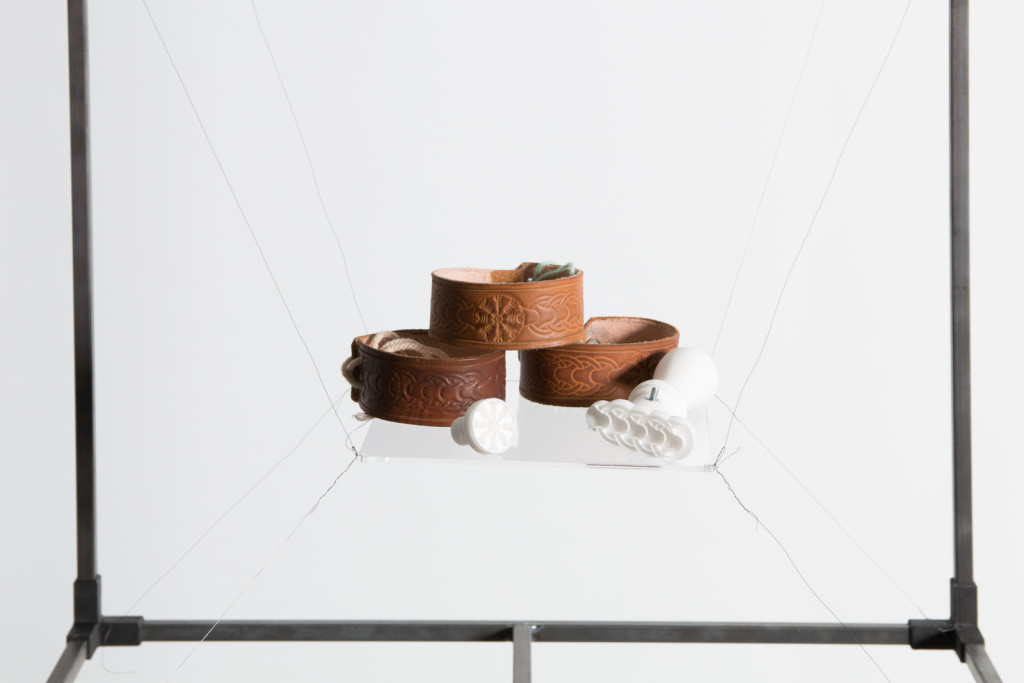 Aslak Sødal – Technoditional Leather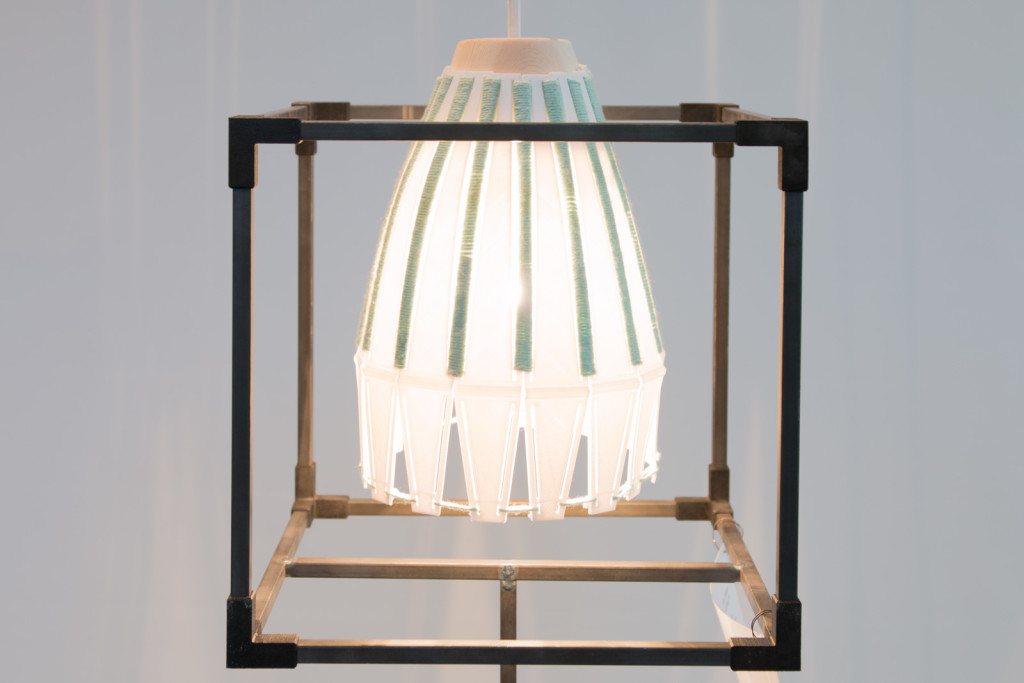 Thea Jegerud – Yarn Lamp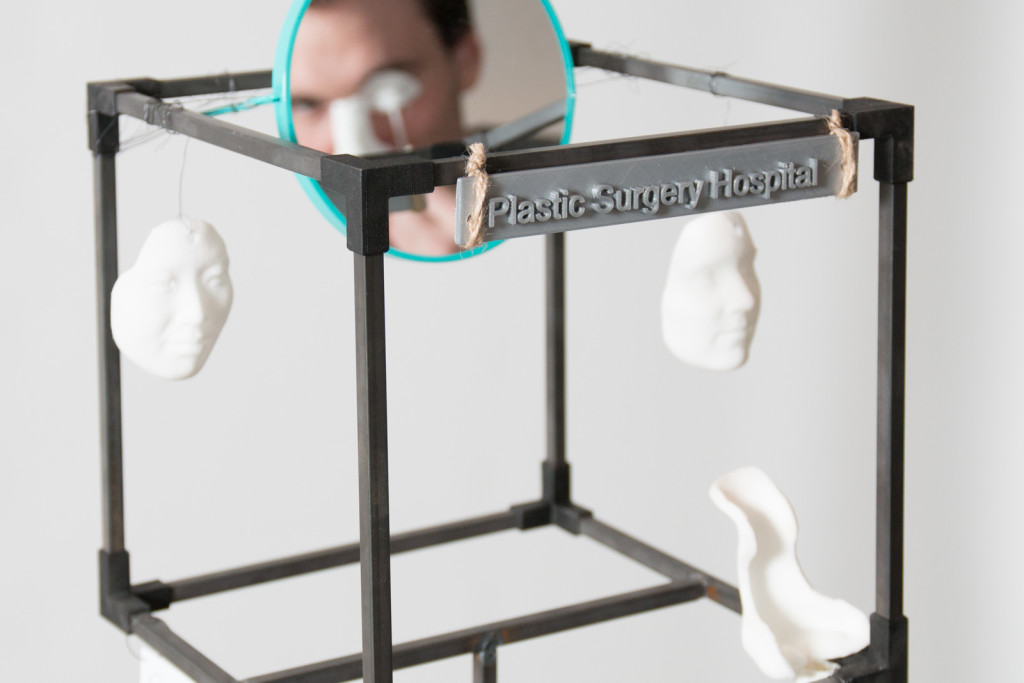 Yijun Guo – Plastic Surgery Hospital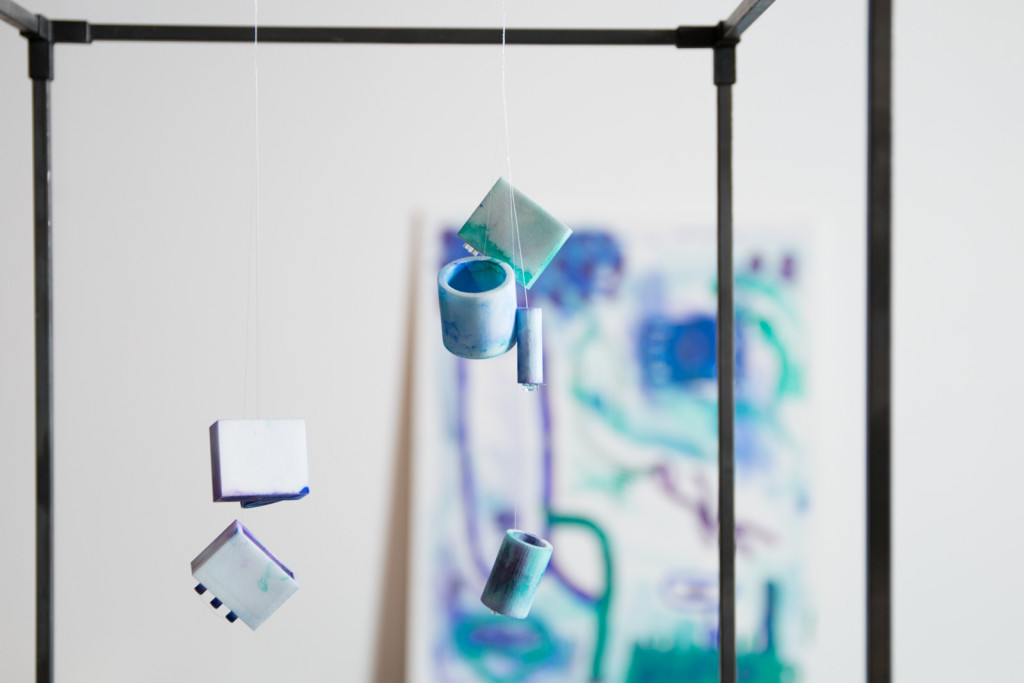 Petter Nordhagen – Håndtrykkemaleverktøy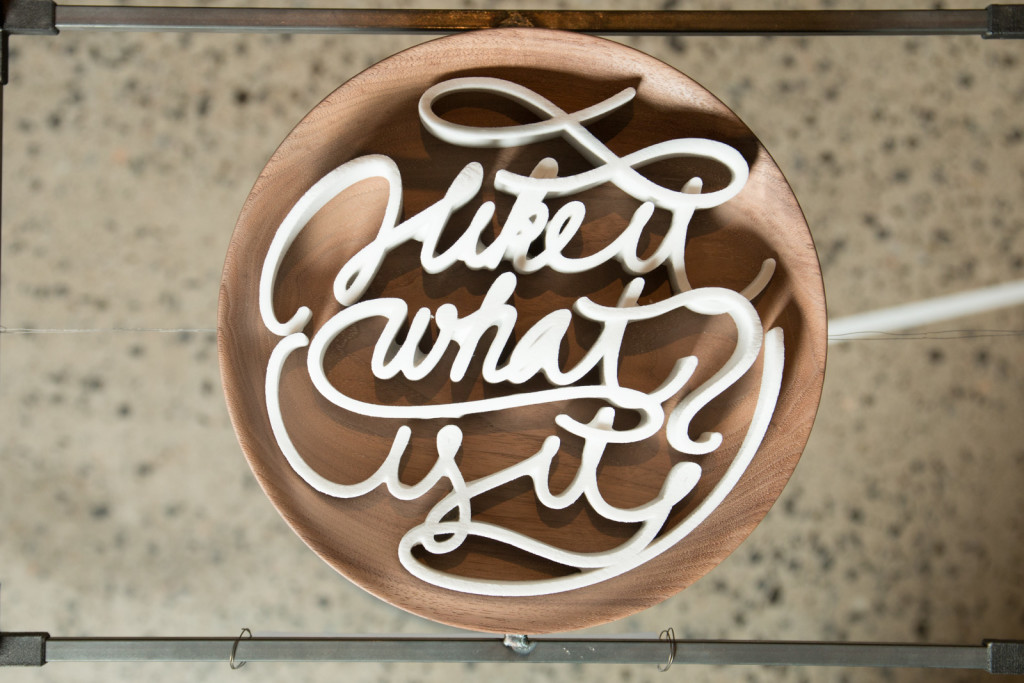 Ralf Sieber – What is it?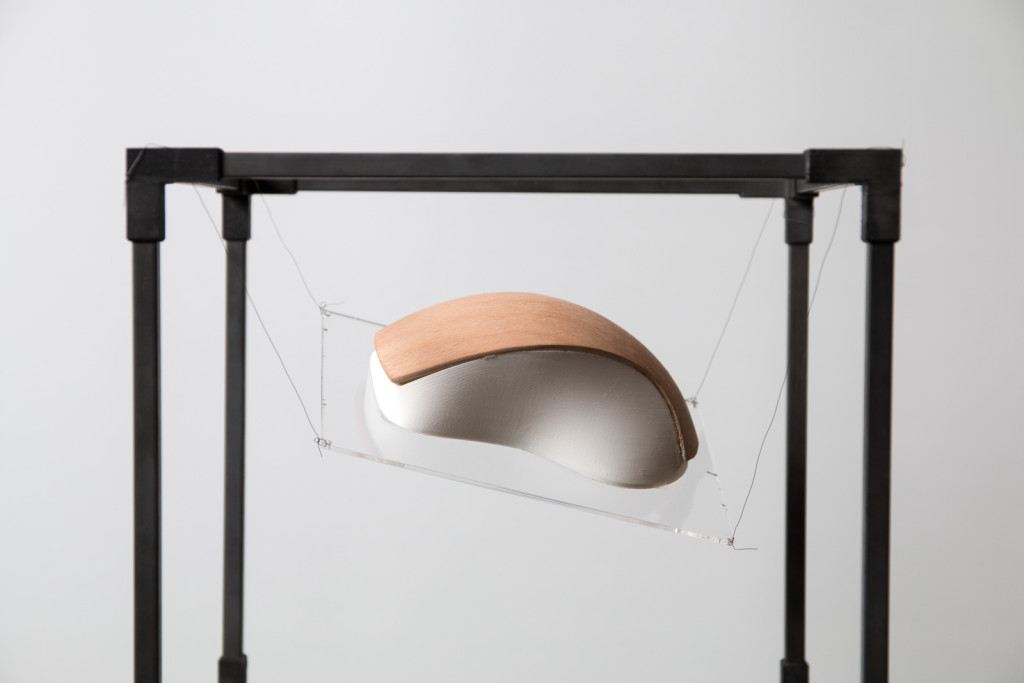 Hans-Martin Erlandsen – Forming Plywood with 3D-printed Moulds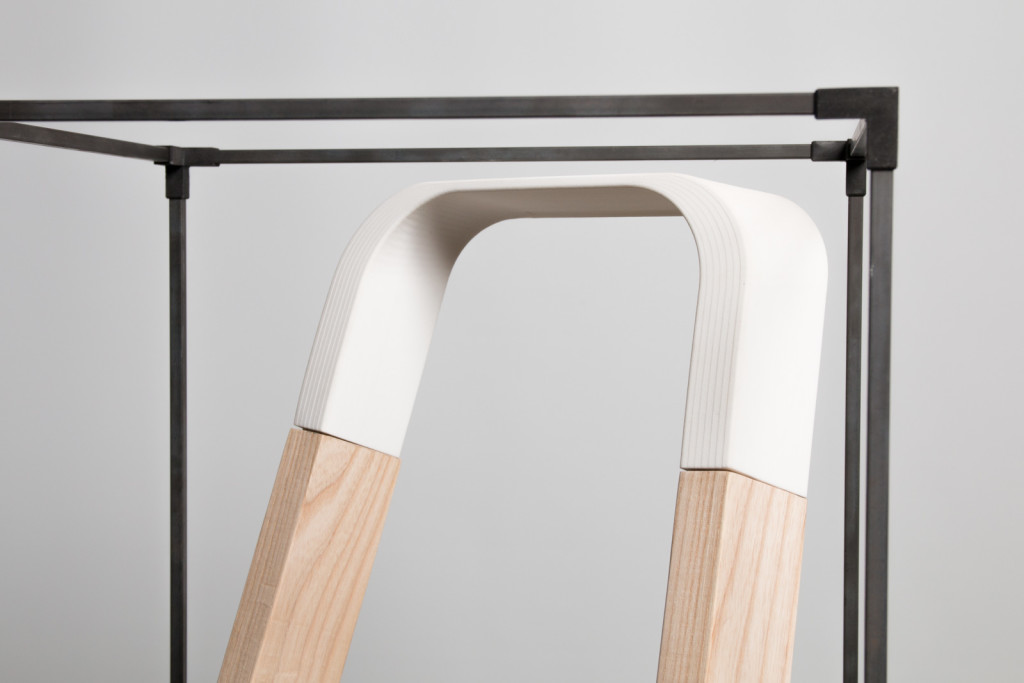 Leo Bendvold – STIG

Maria Berg-Leirvåg – Screw the candle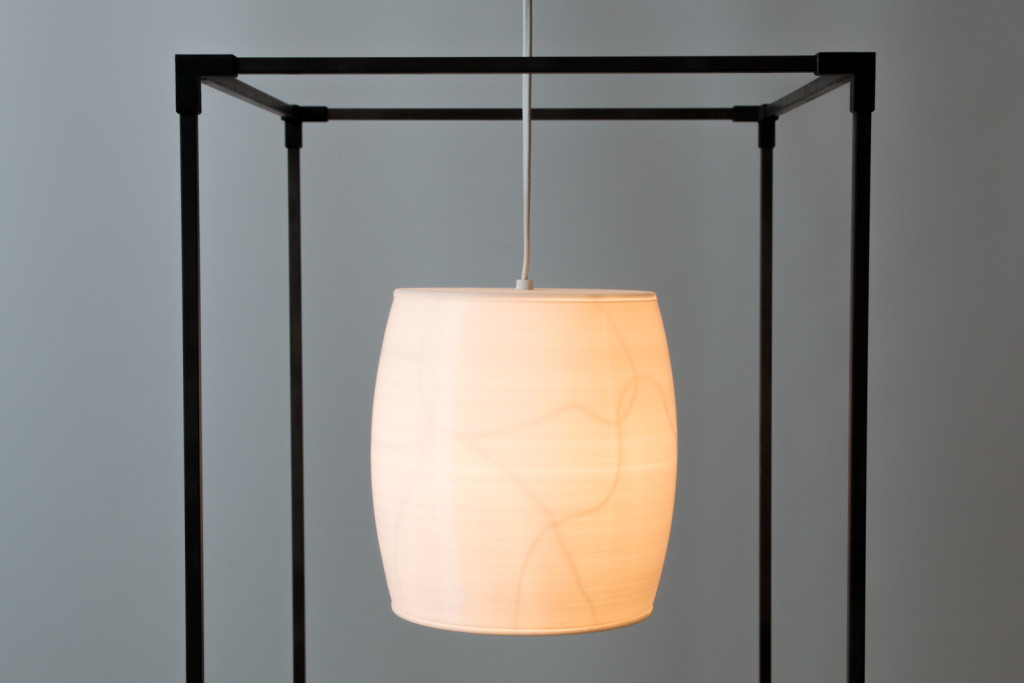 Håkon L'Orange – Shadow Lantern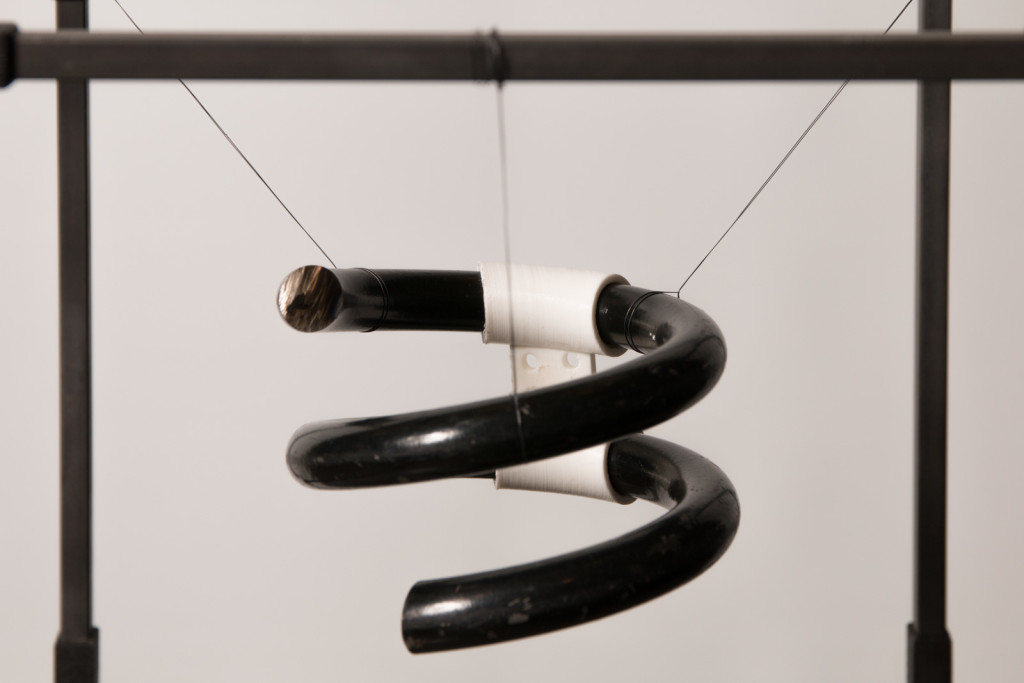 Peder Riegel – Helix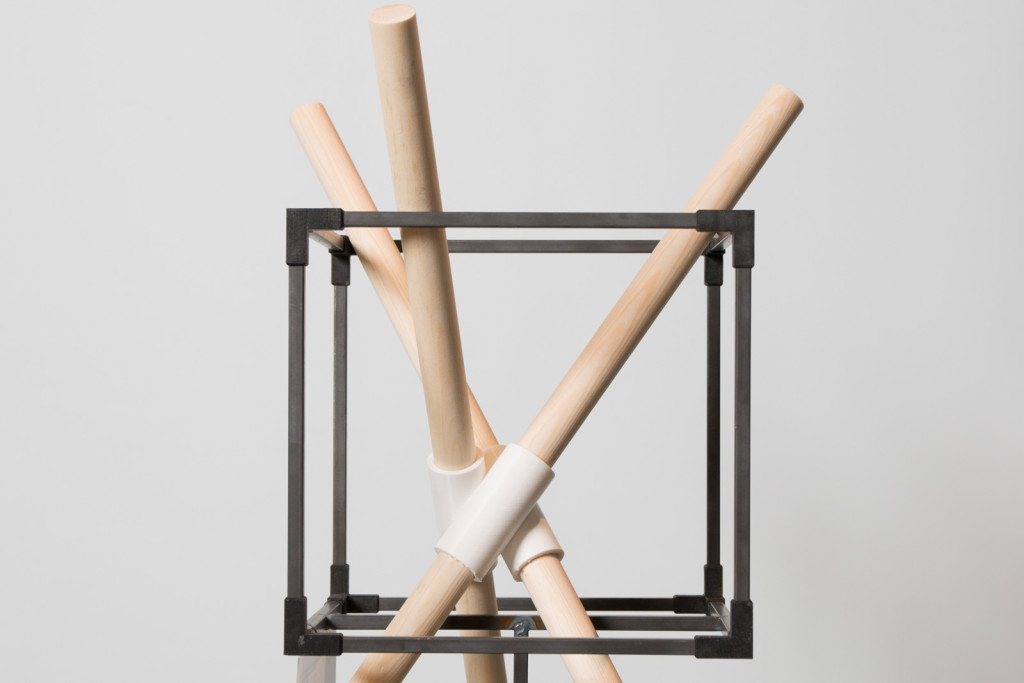 Vegard Thilo Halleland – Sticks and a Shape