Exhibiting digital fabrication at Teknisk Museum and AHO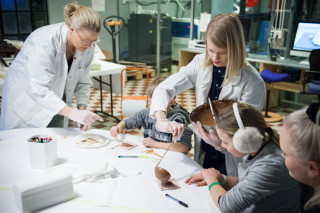 As a part of the elective course "Digital fabrication methods and processes', design students at AHO have exhibited a wide range of experimental design projects and material processes for digital fabrication. Initially held at Galleriet at AHO, the exhibit has since moved to Teknisk Museum (the Norwegian Science Museum), where a chocolate-making workshop was also held.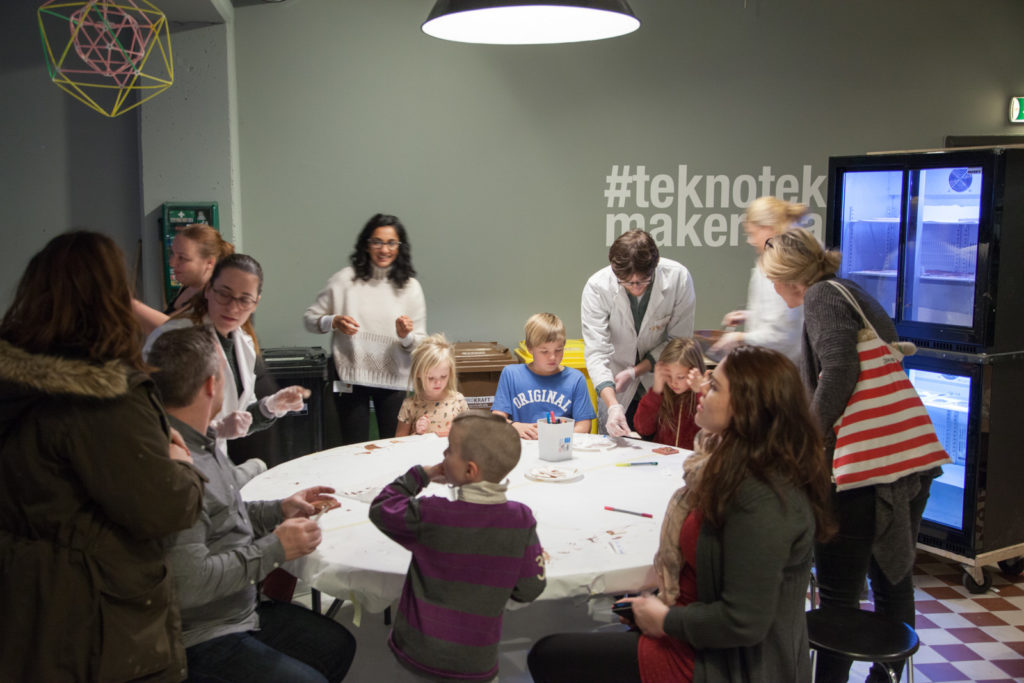 Over the course of a weekend, the Makerspace at Teknisk Museum was transformed into a spectacle of molten chocolate and sweet tastes, as children, parents and other visitors simulated a chocolate factory. Using silicone moulds made from unique, 3D printed shapes, each visitor was tasked with spreading out, cooling down, releasing and finally eating the chocolate.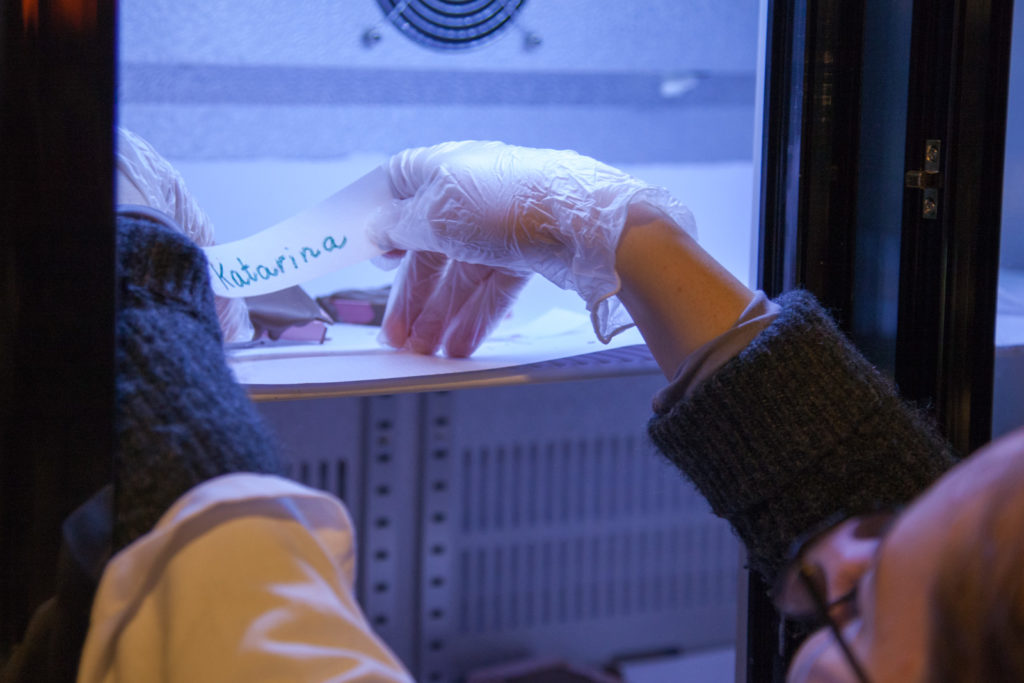 Timelines
The event at Teknisk Museum was a part of the exhibition titled 'Timelines', held between 10-17.november 2017 in Maridalsveien 29 in Oslo.  The exhibit collected a diverse set of material explorations focusing on a wide set of digital fabrication tools, from laser-cutters to 3D printers. In total, 14 projects were presented.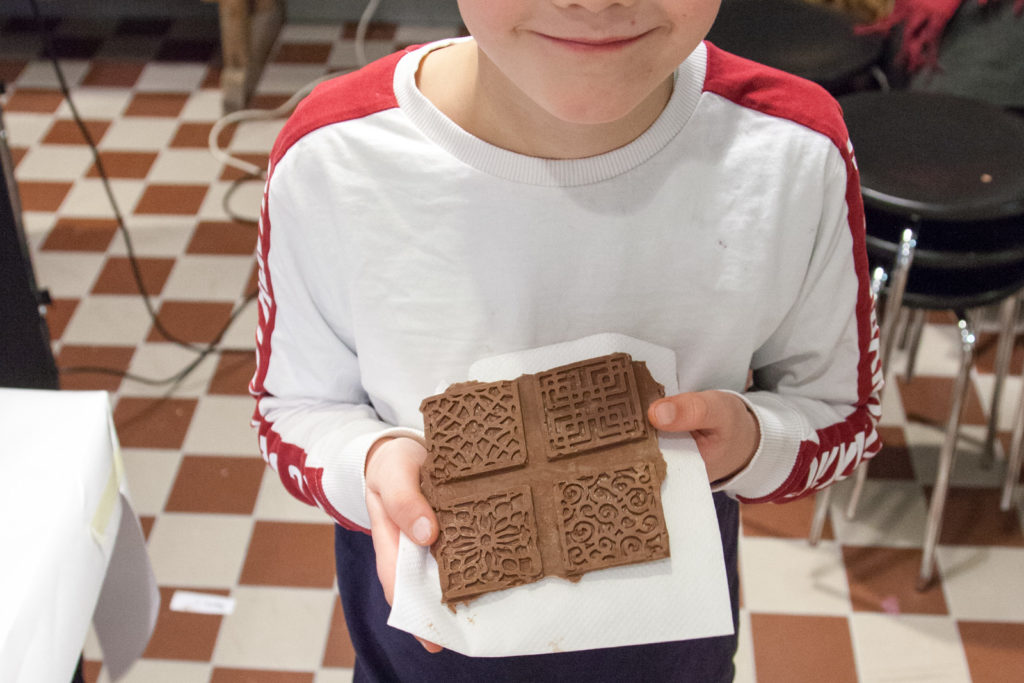 The overall theme of the exhibit was dedicated to the iterative design process. With 'Timelines' the ambition was to show different interpretations of time and scale. While some projects visualised a product development as a linear timeline, others branched out to the abstract, as if contextualising possible future trajectories of technology and its relation to design.
Students have all chosen to work with several «new» technologies, such as 3D printing, laser cutting, laser engraving and scanning. Some have also combined it with conventional production methods, like sand casting metal and slip casting clay. In this sense, digital fabrication makes it possible to connect the many lost threads between tangible and digital craft.
The projects