Gender and the practicalities of design research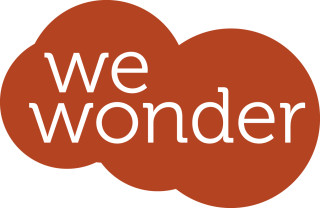 To old and new members of WONDER. We have the pleasure of inviting you to a two days' seminar in Oslo with the theme: 

Gender and the practicalities of design research

Place: TRAFO Conference Centre, The Oslo School of Architecture and Design

Date: 16th to 17th of June 2016.
Presenters who have confirmed by now are:
They will present their research topic and gender related issues experienced during their practice. Lise A. Hansen will talk about her thesis: Communicating Movement from 2014. And she will share gender related stories from her research through practice. Rachel K.B. Troye and Cheryl E. Ball are practicing design management from different positions in academia and have a solid experience in practice, research environments as well as within international publications.
Thursday afternoon 16th of June Vibeke Sjøvoll and I will invite you to a practical task before we have a light dinner at Mathallen close to AHO.
Final program to be announced.
Women in design research experience different challenges. This seminar is discussing a wide range of practical aspects as skills in handling physical or digital materials, all the way to coordinate and formulate a design related PhD degree.
At the same time teaching design students demands a set of skills. Practical tasks as workshop training, lecturing and guidance bring aspects of physical work often connected to male teachers. Wonder invites a discussion among experts in design related teaching environments.
We would appreciate your participation!
Please send us inputs as well; ideas for presenters and most of all: Forward this to your Nordic female research colleagues who are struggling with the practicalities of design research.
Practical information:
The event is hosted by
Institute of Design, The Oslo School of Architecture and Design,
Maridalsveien 29 NO-0130 Oslo, Norway
The seminar is free of charge and is open for female design researchers from the Nordic countries.
Please register by sending an email to: Nina.Bjornstad@aho.no
The deadline for registration is 31rst of March 2016. 
You may find more information about the WONDER network following the link:
http://www.ntnu.edu/womenindesignresearch/home 
If you are looking for accommodation in Oslo we recommend:
Scandic Vulkan, close by AHO and located in the middle of Oslo.
http://www.scandichotels.com/Hotels/Countries/Norge/Oslo/Hotels/Vulkan
or http://www.anker-hotel.no/en/
Core members cover their own costs, except new PhD candidates who can apply
for some financial support. Otherwise the seminar is free and meals included.
We, at the Institute of Design AHO, hope to see you in Oslo this summer!