Instrument and representation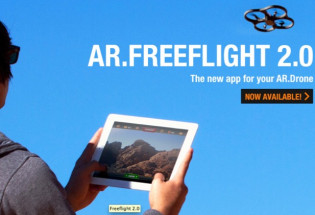 How very very cute! One of those consumer pads, circa 2012 used to steer one of my relatives. Just order it online, from France! Not exactly then the greatest supporter of the extended American drone strikes. Instrument. That's me, up here too, now later, looking backwards, an archaeology of the future I see they called it way back then.
Just look how we are marketed. Representation. A boxed variant, images of our functionality shown outdoors in open space, reminding me of all those images at the time on the dusty spaces of Afghanistan. Here a toy like simplicity. A Parrot. What a name, we did what they said, said what they did?
Screengrab of promotion of app from AR Parrot promotional website;