Sacred Services. Teaching Research. Researching by Teaching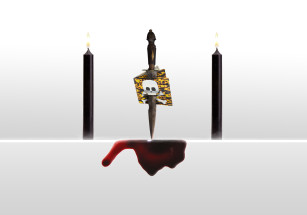 2nd Semester MA Service design students have been learning new territories in Service design through contributing to the research itself.
Working with Ted Matthews and his PhD research; 'Sacred Services', students have been attempting to operationalise  the theories of Van Gennep, Durkheim, Eliade and Malinowski into New Service Development tools for the development of non-cash payment services through mobile devices.
Five intense weeks of theory combined with research by design activities resulted in three 1st iterations of a new design tool kit. These were then combined into a second iteration.
A further iteration of the toolkit will be tested at Telenor in March and the results will be presented in a paper at Miracles and Management conference in Lourdes in May.