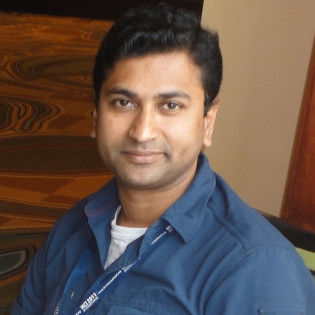 Sashidharan Komandur
Researcher
Email
Biography
Sashidharan Komandur is a researcher at Aalesund University College. He is also the Global Maritime Knowledge Hub (GMKH) chair for 'Human Factors in Marine Operations' jointly sponsored by DNV, Farstad, Havila & Island Offshore. He collaborates with The Oslo School of Architecture and Design in the project "Ulstein Bridge Concept" and holds a visiting researcher position there.
Sashidharan is an industrial engineer with a Master's (Ocean engineering) from the University of California, Berkeley and a PhD in industrial engineering from University of Washington, Seattle. He did his bachelor's in engineering from the Indian Institute of Technology-Madras.
He has research interests in maritime human factors, human computer interaction, anthropometry, physical ergonomics and applied statistics.
Projects: