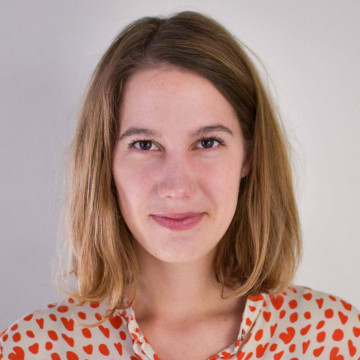 Researcher
Dr. Marie Louise Juul Søndergaard (she/her) is an interaction designer, postdoctoral researcher and scientist. Through speculative and feminist design, she explores possible futures of intimate technologies. Her work is engaging with the materiality of the body, and designing with and for sensitive and tabooed topics, such as menstrual and sexual health and bodily fluids. She enjoys science fiction, and is the co-founder of the Speculative Futures Stockholm chapter.
Her work raises questions related to intersections of gender and sexuality with technology use and development, as well as political and social aspects of future technologies, such as conversational agents, wearables, robots, and AI/ML. She has research expertise in design methodologies, incl. research-through-design, speculative design and design fiction, in feminist theory and approaches in design and Human-Computer-Interaction (HCI), as well as sexual, reproductive and menstrual health, incl. menstrual cycles, menopause, fertility, sexually transmitted diseases, and sexual pleasure.
Previously, she was a Postdoctoral Researcher at KTH The Royal Institute of Technology, Stockholm, Sweden, where she worked with digital women's health and soma design. In 2018, she received a PhD degree in Interaction Design from Aarhus University, Denmark, based on her doctoral thesis "Staying with the Trouble through Design: Critical-feminist Design of Intimate Technology". She has been a visiting researcher at Umeå Institute of Design, Sweden, and Kyoto Design Lab, Japan. She has published and received best-paper awards in leading design and HCI conferences, incl. CHI, DIS, Nordes, and DRS. Her design work has been exhibited and published in international exhibition, festivals and magazines, incl. transmediale, PAF Olomouc, Uroboros, and Form Design Magazine. She was named Global Young Scientist in 2021 by KTH, and is a member of BioArt Coven and the Design and Posthumanism network.
Marie Louise is currently working on a collaborative project Biomenstrual that explores non-anthropocentric and ecofeminist design of human menstrual care. She is curious to further explore witchcraft, biodesign, microfluidics and point-of-care technologies, more-than-human design, and social and environmental justice and its intersection with oppression and marginalization. She is looking for partnerships with Norwegian communities interested in exploring these questions with her.