Conference paper
Design fiction, culture and climate change: weaving together personas, collaboration and fabulous futures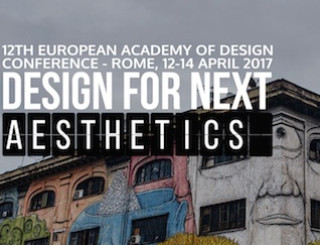 Climate change is one of the most pressing challenges to contemporary lifestyles and future living. In this paper we offer a design and cultural alternative centred in the humanities on shaping personas as a means to addressing relations between perspective, narrative and voice through two artifacts, one a tiger fish and the other a nuclear powered narwhal. We locate these in design fiction as a mode of design futuring, critiquing the conceptual focus in much work in related speculative design. We ask: How can personas be employed narratively and rhetorically to motivate collaborative meaning making about climate change by different participants in diverse cultural and physical contexts? In reply, we draw on two large three year projects involving collaboration between southern Africa and the north west European arctic. Two personas are conveyed in a multispecies ethnography. We connect physical locations and informational resources with modes of co-design and performative enactment in a southern travelling design education studio and a northern nomadic transdisciplinary research team. We weave together our experiences of working through the two personas, fictively and conjecturally to suggest ways of engaging in a humanities informed 'futures literacies' via design fiction.
Morrison, A.Chisin, A. 2017. 'Design fiction, culture and climate change: weaving together personas, collaboration and fabulous futures'. In
Design for Next. Conference Proceedings of EAD 2017.
Rome: 12.04.2017–14.04.2017. Available:
http://www.designfornext.org