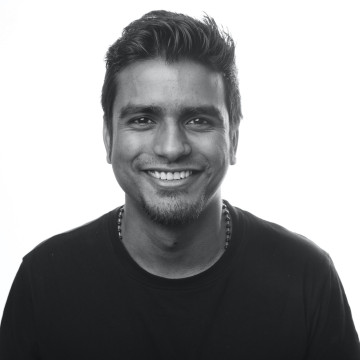 PhD-fellow
Jomy Joseph is a PhD fellow at AHO. His PhD at the Institute of Design at AHO explores the intersections of designing for long-term sustainability and futures within the context of climate breakdown and the responses that Industrial Design as a discipline needs to articulate urgently.
Before starting his PhD research, Jomy gained a B.Tech in Civil Engineering from Calicut University and a M.Des in Industrial Design from Indian Institute of Technology, Delhi. After having worked professionally in India across multiple disciplines as an industrial designer, communication designer and UX designer, he received his MA in Industrial Design at AHO.
Situated within the designBRICS project at AHO, his PhD research explores alternative futures for long term sustainability in the context of climate breakdown. His research applies a Research by/through Design framework that works with Speculative Design and Future Studies by articulating industrial design propositions through artefacts, design workshops, exhibitions and research publications. Within the project he is developing the notion of "ReFuturing" that enable long term sustainable futures by means of rethinking and reimagining futures as the material and ecological consequences of climate breakdown that our designed culture in the coming century.