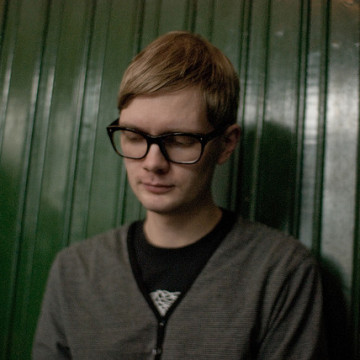 Associate professor
Einar Sneve Martinussen is an interaction designer and researcher working with culture, technology and urban life. Einar is the Associate Professor and coordinator of interaction design at the Institute of Design at the Oslo School of Architecture and Design. Einar did his doctorate as a part of the research project YOUrban on networked cities, social media and design. His PhD thesis is titled 'Pockets and cities – Investigating and revealing the networked city through design' and takes up how interaction design can be used to gather insights and generate new meaning in the meeting point between new technologies and urban life.
Einar is educated as an interaction designer at AHO, but also has a background from architecture and urbanism, music and technology. His work includes visualisations of technology, films, inventions, interactive products and exhibitions. Einar also lectures widely about design, technology, everyday life and media at conferences and institutions such as Goldsmiths University, IxDA, the School of Visual Arts in New York, Playful, TEI and Aalto University.
Outreach and communication is a central part of Einar's work. This includes opinion articles for national newspapers, online writing and media contributions to places such as Discovery Channel, NRK and CBC. Einar has also been part of organising and hosting the international conference 'Digitalt Byliv' on digital urban life. Several of Einar's projects have been exhibited widely, including 'Immaterials' at Lighthouse, MoMA's 'Talk to Me' in New York City, 'Invisible Fields' at Laboral in Spain and 'DREAD' at De Hallen Haarlem in Amsterdam.
Since 2008 Einar has been teaching and developing various areas of interaction design at AHO, including concept development, theory, electronics and programming. Einar is also a part of the Oslo based design studio Voy.