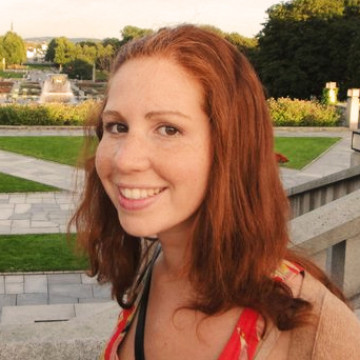 PhD-fellow
Manuela Aguirre is a PhD fellow at AHO researching the bridge between Service Design and Systems Oriented Design (SOD) to innovate and transform public services, as part of the DOT Initiative – Design for Offentlige Tjenester.
Before starting the PhD research, she was working as a Service Designer in the intersection of design and the delivery of health care at Mayo Clinic in Rochester, MN.  By being part of the multidisciplinary design group at Mayo´s Center for Innovation (CFI), she worked on a diverse range of projects – spanning from new care models for the outpatient practice to researching the connected care space and its future vision.  Since CFI was embedded within the clinical practice, she had the opportunity to co-design and research with medical teams, patients, a wide spectrum of experts and leadership within Mayo Clinic.
Manuela gained her BA in Integrated Design from Pontificia Universidad Católica de Chile (PUC) and her MA in Design from AHO.  Her Master Thesis (co-authored with Jan Kristian Strømsnes), Designing for Dignity, was a project within the Design for Social Innovation framework.  By using a service-systems design methodology, the project addressed the needs of a Sexual Assault Survivor (SAS) throughout their medical and legal care and conceptualized a holistic spectrum of system interventions.  They analyzed a SAS's journey from their personal perspective and compared that to the perspective of other stakeholders in the system, such as nurses, social workers and police. From understanding the complexity layered in the different problems, we co-created system interventions that responded to the most critical painpoints identified. The solutions addressed new ways of collecting DNA evidence in an empathic manner, ways of facilitating difficult conversations and service and architectural guidelines for Sexual Assault Centers (SAC).  In 2013, Designing for Dignity received the Young Design Talent Award given by the Norwegian Design Council and the Core77 Service Design Student Runner-Up recognition.
Manuela has participated in the Global Service Jam twice – first by being a "jammer" in Oslo and then by co-hosting the first Global Service Jam in Minnesota that was held in the Twin Cities in February 2013.