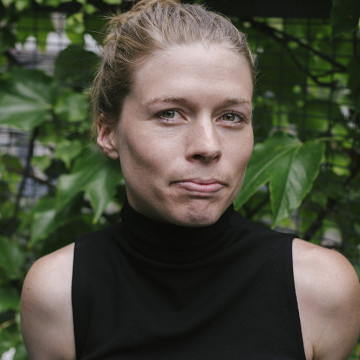 Associate professor
Josina Vink is an Associate Professor in service design at AHO with expertise in health systems transformation. Josina teaches hands-on service design studio courses, tutors students completing their Masters diplomas and supervises PhD students in service design. They are also the research lead for the Center for Connected Care (C3), a long-term research collaboration with municipalities, hospitals and companies focused on catalysing health innovation in Norway.
Josina's research explores how design can create profound and significant change in healthcare by reshaping social structures. They have published in journals such as: Design Studies, the Design Journal, and Journal of Service Management. Their areas of research interest include: service design, design theory, institutional theory, service system transformation, service ecosystems, aesthetic experience, service design methods and approaches, social structures, systems thinking, reflexivity and collectivity.
Josina has worked for ten years as a service and system designer in health and care, including at the Mayo Clinic Center for Innovation in the United States and the Center for Addiction and Mental Health in Canada. They have extensive experience leading and facilitating participatory system and service design processes in healthcare, government, non-profit and community settings. In their practice, they have developed new services, supported policy change, facilitated shifts in practices across sectors, and led social lab processes.
Josina completed their PhD on service ecosystem design at the Service Research Center (CTF) in Karlstad University, Sweden. During this time, they worked as an embedded design researcher in Experio Lab Sweden, a growing movement of service designers, healthcare professionals, patients and relatives focused on changing the culture of healthcare and catalyzing service innovation. They were a Fellow of the European Union's Marie Curie Horizon 2020 program within the Service Design for Innovation Network (SDIN).
Josina has a Masters of Design in Strategic Foresight and Innovation from OCAD University in Toronto and a Bachelor of Business Administration, Minor in Dialogue, and Certificate in Sustainable Community Development from Simon Fraser University in Vancouver. In general, Josina is committed to maintaining a critical eye on service design and working toward an equitable, healthy future for all.